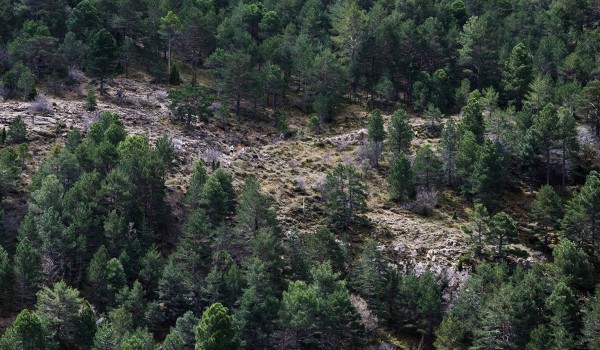 The scenery through which MIM and CSP go through: Penyagolosa Natural Park, Camí dels Pelegrins Natural Monument, Sant Joan de Penyagolosa Sanctuary and its mountains are spaces of great environmental value, as well as important cultural references of the Castelló tradition.
Aware of the importance of respecting and caring for this environment, the organization of Penyagolosa Trails has developed, together with EcoEvent and thanks to the support of the Trinidad Alfonso Foundation and the Castelló Provincial Council, a sustainable strategic plan based on the guidelines set out in the UNE-ISO 20.121 Event Sustainability Management Systems Standard.
The general commitments made are:
Encourage the purchase of sustainable products, as well as encourage the hiring of local, ethical and responsible services.

Prevent the generation of waste.

Selective and efficient waste management.

Promote responsible and rational use of water.

Promote responsible energy use practices.

Encourage collective mobility.

Inform and sensitize all stakeholders to request their collaboration and co-responsibility.

Protect and preserve the natural environment.

Remove physical barriers as far as possible.

Transmit messages to promote sustainable values.

Communicate the wealth, social and cultural diversity of the province of Castelló.
Remember that you can also collaborate by reducing your Carbon Footprint or greenhouse gas (GHG) emissions using the buses enabled by the organization (shuttle buses from Alforí to Sant Joan, available continuously from 9 in the morning until access to Sant Joan is restored).
For a common challenge: with the sum of small gestures, we achieve great achievements